Use the Massive 80,000 Chase Ink Business Preferred Bonus to Visit These 10 Low Cost European Destinations
Europe has become one of my favorite places to travel, but it can be expensive, especially if you visit places like Switzerland and France. I love visiting the less expensive countries in Europe, especially because those cities usually have fewer tourists.
Right now when you open the Ink Business Preferred℠ Credit Card you can earn 80,000 Ultimate Rewards points after you spend $5,000 on purchases in the first 3 months from account opening. To put that in perspective, those points can be used towards:
A round trip flight on United Airlines and partner airlines in coach to Europe for ~60,000 points or
A one-way flight from New York – JFK to Warsaw, Poland, on United Airlines in Business Class for ~70,000 miles
Check out our guide on How to Book Flights to Europe on Star Alliance Partner Airlines Using Chase Points for even more options.
10 Low Cost European Destinations to Visit With the Chase Ink Business Preferred
1. Porto, Portugal
My girlfriends and I visited Porto and had an amazing time. Porto has something for everyone — delicious food, good wine, beautiful views, and artsy neighborhoods to explore. Prices are cheaper than what you'll find in nearby Lisbon.
2. Rovinj, Croatia
Many tourists head to Dubrovnik for their first taste of Croatia, but I went to Rovinj for a dance festival with my friends. Rovinj is incredibly romantic, and locals were so nice. Shockingly, the town was even safe enough to leave bikes unlocked. If you go to Rovinj, plan a day trip to nearby Plitvice Lakes.
3. Budapest, Hungary
Budapest has so much going on, and I loved the architecture, art, and history of the city. Plus, a trip to Szechenyi Baths is a must.
4. Bled, Slovenia
Lake Bled is at the top of my bucket list. It looks absolutely gorgeous. Visiting Bled Castle is also a must, which overlooks the lake and charming city of Bled. This picturesque town is nestled between the Alps, which just tops this ultimate sight-seeing trip.
5. Poland
Poland is probably one of the cheapest countries in all of Europe, but that doesn't mean a shortage in things to do. Team member Scott thinks that Poland's seaside is better than Nice, France, in the summer, and is cheaper too. The Baltic sea is about a 4-hour train ride from Warsaw, the capital of Poland, where you can stay in the heart of the city at the IHG InterContinental Warsaw. Warsaw is a great restaurant city, with plenty to see and do!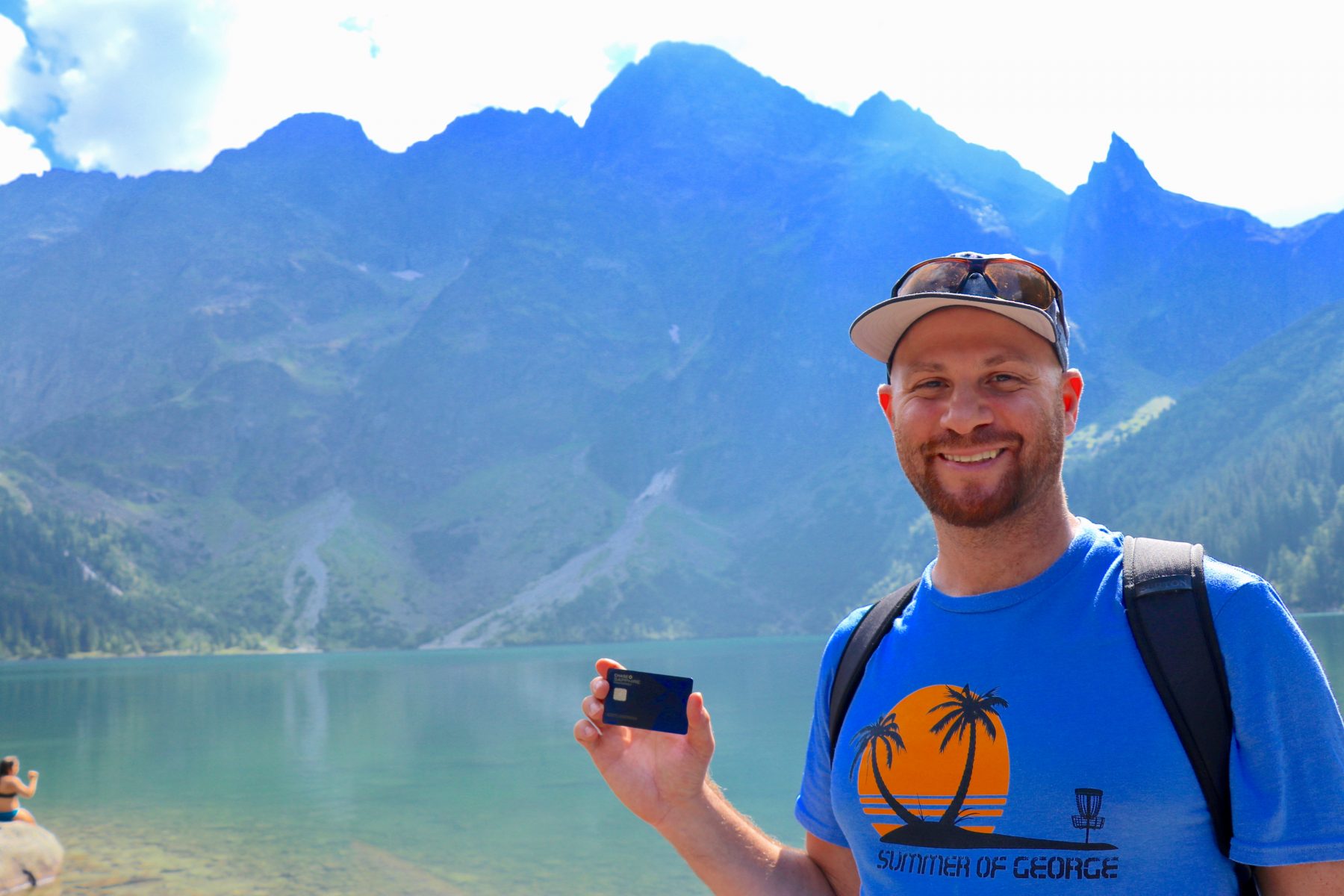 6. Vilnius, Lithuania
The capital of Lithuania is the dazzling city of Vilnius in the Baltic region of Europe. With museums galore, you'll find yourself immersed in their rich culture and history. Check out its medieval style Old Town, where its baroque architecture Vilnius is known for is reflected throughout the city.
7. Athens, Greece
Another historical, yet cheap city in eastern Europe is Athens. The capital is a must-visit before venturing off to the beautiful islands of Greece because of its history! Also, don't leave Greece without having its cheap street food.
8. Bucharest, Romania
Bucharest is Romania's capital city, and home to Palace of the Parliament for Romania's government. This building is the second largest administrative building in the world after The Pentagon! Check out the museums and learn about the history of the city while indulging in the great local food. Make sure you take a day trip from the city to see Dracula's Castle in nearby Bran!
9. Sofia, Bulgaria
Bulgaria has a diverse menu for travelers who want to indulge in local eats. Most wine and dine meals won't break the bank for you here. Sofia has plenty of architecture and history to explore within the city, but I've always wanted to visit Vitosha Mountain's ski resort. You can also take an excursion to nearby Plovdiv and Koprivshtitsa. Here you can see Roman ruins, Bulgarian Revival houses, and more beautiful mountains in this region.
10. Prague, Czech Republic
If you think Paris is romantic, think again! Prague is one of the most romantic cities in all of Europe, thanks to many of the buildings which are inspired by gothic revival architecture. Just look at the St. Vitus Cathedral, which sits on a hill that gives you a breathtaking view of the city and Vltava River. Take a river canal cruise, see the many historical museums, and explore the thriving nightlife!
Have you been to any of these places? Share your favorites in the comments below!